Boat Handling Skills
Lifeguards should supervise this training. Learn what you can about the use of boats. You may need this for a beach rescue. In many countries you should hold a boat handling qualification in order to work as a beach lifeguard.
Lifeguards mainly use three kinds of watercraft:
Small powerboats that are can operate in the surf. Most are single engined inflatables that can jump over the waves.
Kayaks and canoes are used in areas where motor boats would have problems.
Surf skis are like surfboards, but bigger so they can carry a casualty to the beach.

Prepare
Small boat handling and rescues require many skills, techniques and types of equipment that must be redundantly practiced for the rescue to be safe and effective.
Familiarise yourself with each boat type, learn how to use anchors, lines, and the like in an all hands-on effort. Know how to better set it up for rescue operations.
Training programs should be customized to your location's needs in terms of environmental conditions, personnel skill levels, types of drowning, and types of vessels and equipment available.

Practice
Get out on the water with some friends. Set up various scenarios for hands-on rescues with boats, capsize practice, shore based procedures and more. Make sure everybody is dressed for the task and the environment, including lifevests or buoyancy aids where required.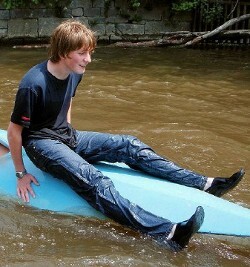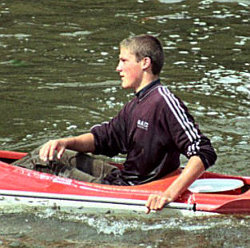 Capsize practice